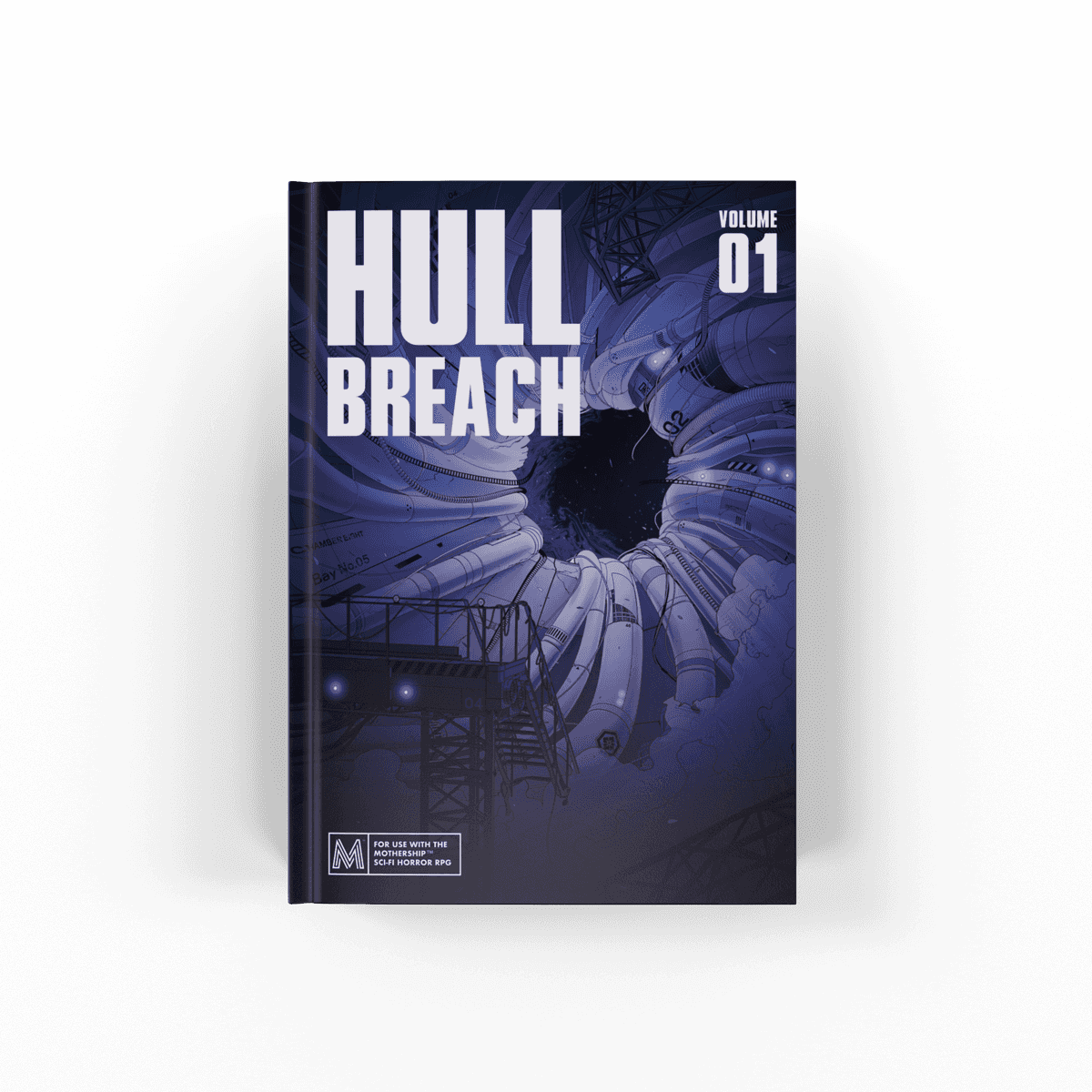 Hull Breach is a massive adventure and supplement anthology for the Mothership Sci-Fi Horror RPG, brought to you by a diverse community of 3rd party Mothership authors, designers and artists.
"If you've just learned about Mothership, Hull Breach is the perfect book for you." - Sean McCoy, creator of Mothership
This 200+ page hardcover book features all new Mothership content fully compatible with the 1st edition rules, including:
12+ terrifying adventures for one shot or campaign play.
Dozens of hostile alien entities and human adversaries.
Warden Advice and articles to level up your game.
Generators, toolkits and toys galore.
New ways to play Mothership with expanded mechanics, alternate campaign frames and system hacks.
Over 50 original illustrations from an all-star roster of fan favorite and first time Mothership artists.
Now Available